Poetics of Imminence #1. Solo exhibition held at Factory 49, Marrickville in November 2019. It is the first in a series of three exhibitions that explores the moment in the viewer-artwork encounter that the viewer experiences as something that has not-yet but is about-to-happen. 
Photo documentation: Isobel Markus-Dunworth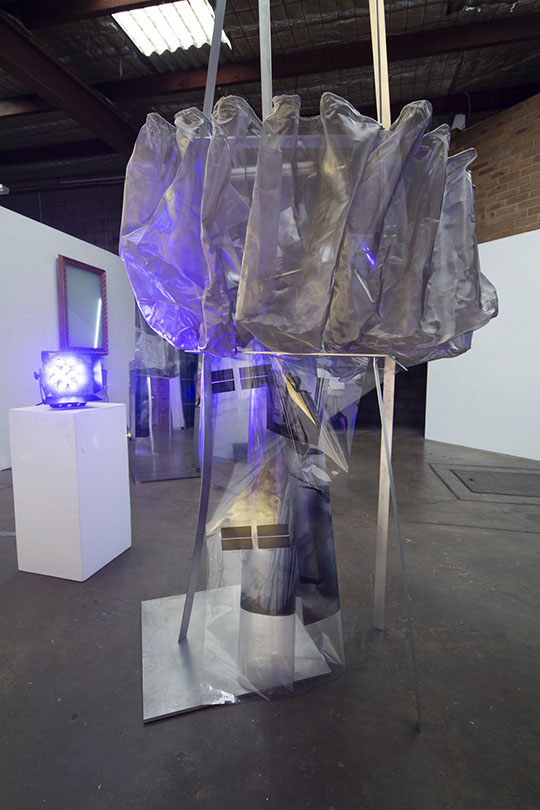 Ma-ma #1, 2019. References the newly published novel "Imminence" by Argentinian Mariana Dimópulos. Aluminium framed sculpture on base, draped mesh fabric, rolled digitised prints, coloured light, photographic images on clear acrylic sheet. 240cm x 60cm x 60cm.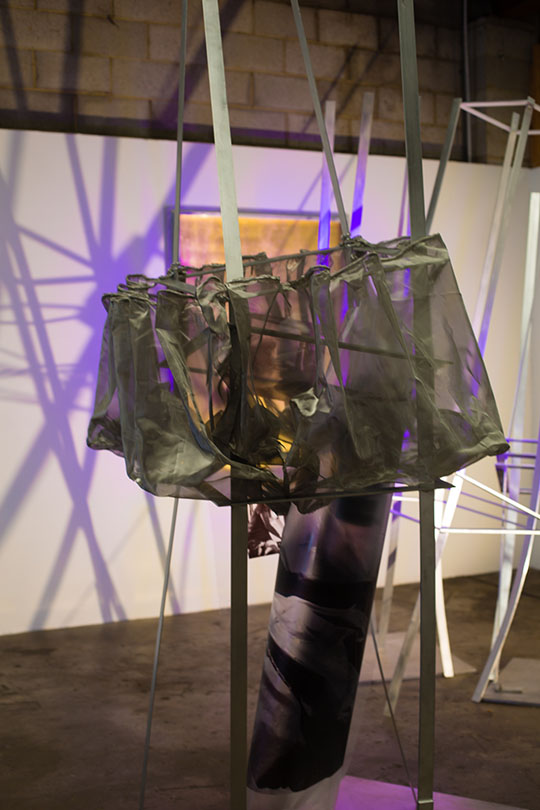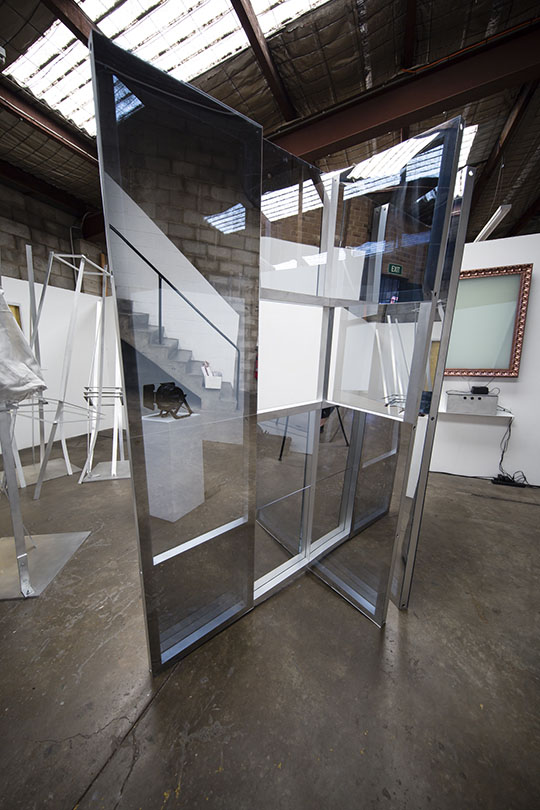 Still going #1, 2019. Two aluminium free-standing tilted panels faced with two-way mirror. Each panel approx. 80cm x 50cm.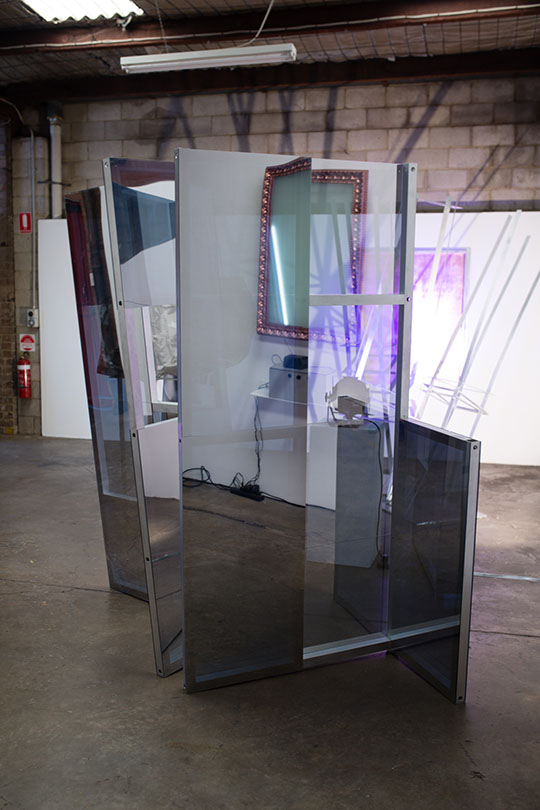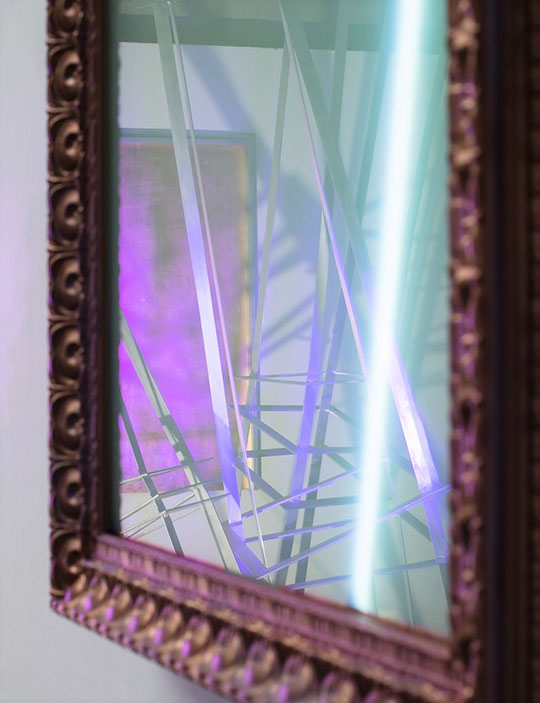 I only ever wanted to be a painter #2, 2019. Found frame, aluminium shelf, switch glass, electronic circuits, sensors, LED light, electrical cable. 100cm x 70cm x 30cm.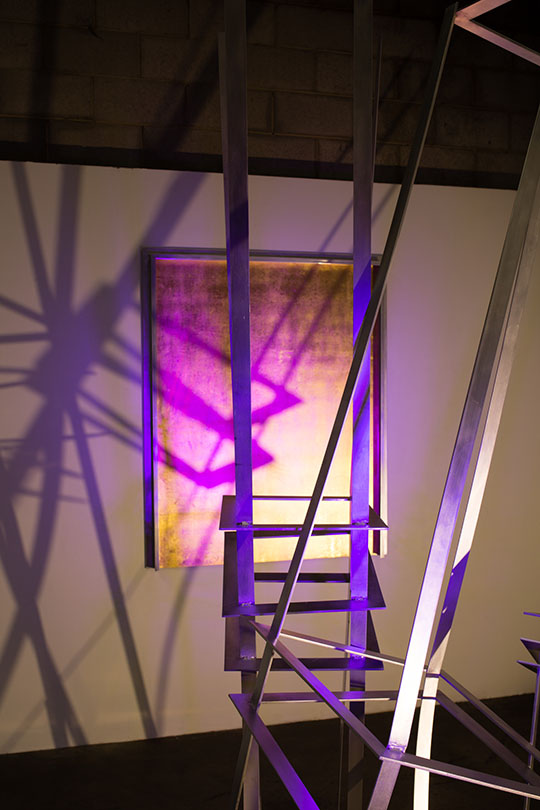 Lines of Desire, 2018. Aluminium framed sculpture on aluminium base, projected shadows. 3 sculptures each approx. 240cm x 40cm x 40cm.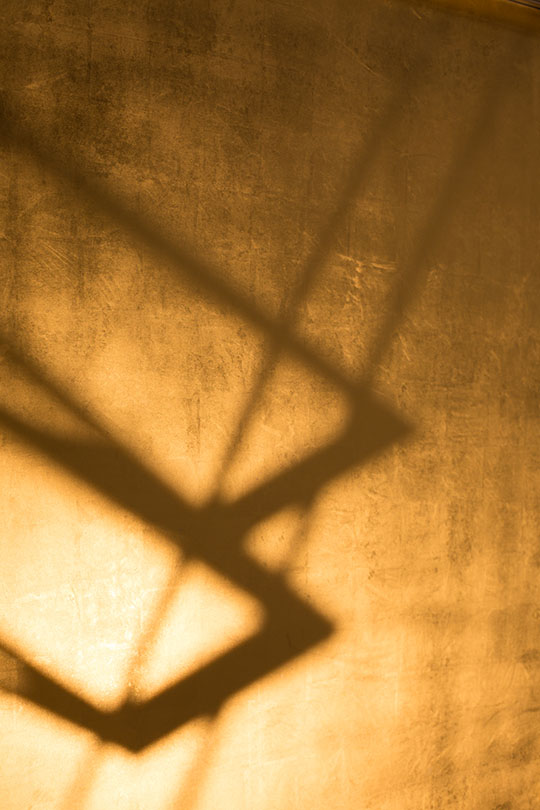 Budburst #2, 2019. Gilded aluminium panel, aluminium frame, reflected light, projected shadow lines. 130cm x 110cm.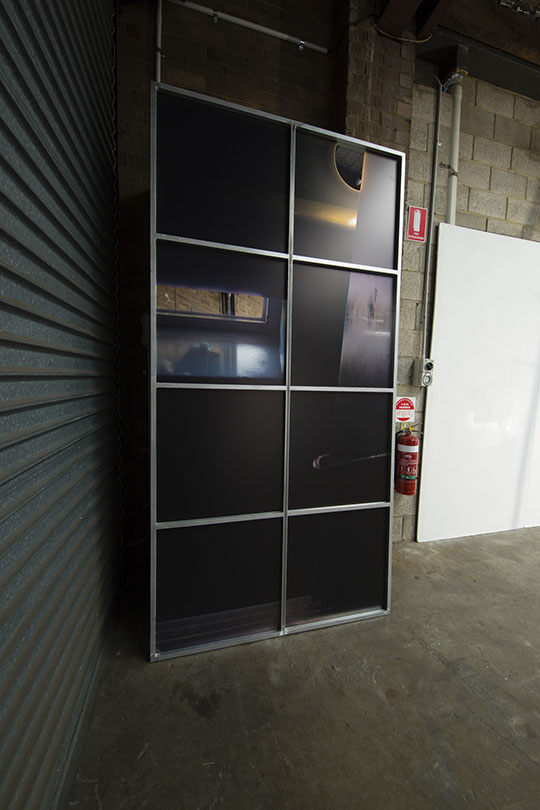 Stair #4, 2019. Aluminium-framed photographic image printed onto two-way mirror. 240cm x 120cm.